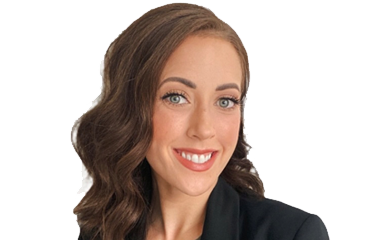 Mallory Olwig is a 3L at Rutgers School of Law where she is an Executive Editor on the Rutgers University Law Review, Co-Chair of the Moot Court Board, and a member of the Rutgers National Appellate Advocacy Team.
As a Research Associate with the Rutgers School of Criminal Justice, Ms. Olwig co-authored Mapping Domains of Punitiveness in Criminal Law Over Time and Across Offenses: An empirical study of New Jersey statutes from 2000-2022, which was presented at Law & Society Association's Annual Meeting. During her 2L year, she participated in the David Cohn Appellate Advocacy Competition where she was a semi-finalist and awarded Top Oral Advocate. She also worked as a Teaching Fellow for Constitutional Law and as the Rutgers Law ABA Representative––a liaison between the law school and the ABA. During her 1L summer, Ms. Olwig interned with the Trial Division of the Hudson County Public Defender's Office.
Education
Southeast Missouri State University
with a B.S. in Mass Communications,
Public Relations, 2013
Rutgers School of Law, J.D. Candidate – 2024
Ms. Olwig received her undergraduate degree from Southeast Missouri State University in 2013, with a B.S. in Mass Communications, Public Relations. Prior to law school, she worked in the staffing industry for six years supporting Fortune 500 clients in the IT, digital marketing, and engineering spaces.