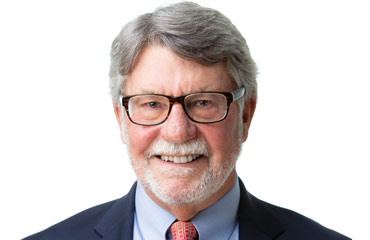 Former Prosecutor of Morris County
Fellow, American Bar Foundation
Former candidate for Governor of New Jersey
Practicing law since 1975
Registered lobbyist
New Jersey Monthly has listed him in its "Power Issue" of the Garden State's most influential people
Education
Georgetown University (Bachelor of Science)
Seton Hall University School of Law (Juris Doctorate)
Harvard University, Kennedy School of Government (Senior Executives in State and Local Government Program)
Admissions
State of New Jersey (1975)
United States District Court, District of New Jersey (1975)
United States Court of Military Appeals (1982)
United States Supreme Court (1983)
Activities and Affiliations
Fellow, American Bar Foundation
Member, Mercer County Bar Association
Member, National District Attorneys Association
Past President, New Jersey Prosecutors Association
Trustee, Crossroads of the American Revolution
Trustee, Community Foundation of New Jersey
Past Chairman, Garden State Preservation Trust
Past Chairman, Public Policy Center of New Jersey
Member, Board of Directors, D.A.R.E. New Jersey
Formerly the Prosecutor of Morris County and a candidate for Governor of New Jersey, Michael Murphy has been practicing law for since 1975. He has been a registered lobbyist and co-founder of Impact NJ, LLC and has been involved in politics since the first gubernatorial campaign of his stepfather, two-term NJ Governor and Supreme Court Chief Justice Richard J. Hughes. An early adviser to President Barack Obama's Democratic primary bid in New Jersey, New Jersey Monthly has listed him in its "Power Issue" of the Garden State's most influential people. In 2007, he served as Treasurer of the successful reelection campaign of his brother, Mercer County Executive Brian Hughes.
Formerly the Prosecutor of Morris County
As Morris County's top law enforcement official, Mr. Murphy quickly established a reputation as a tough, honest, and effective leader. In 1992, he successfully prosecuted Arthur and Irene Seale for the nationally publicized kidnapping and murder of Exxon executive Sidney Reso. In 1994, he fought to secure the conviction of Mohammed Abequa, a Morris County resident who murdered his wife, kidnapped his children, and fled to his native Jordan to escape justice. Working closely with the Department of State and the Jordanian government, Mr. Murphy traveled to Jordan to assist in Abequa's trial and subsequent conviction. Mr. Murphy also began the Morris County Bias Crimes Unit and structured the county's first Human Relations Commission. For his leadership on these issues, he received a "Good Guy Award" from the Women's Political Caucus of New Jersey and the prestigious national Hannah G. Solomon award from the National Council of Jewish Women in recognition of his "outstanding faith and humanity in the community." In addition, he served as President of the New Jersey Prosecutors Association and chaired the association's Legislative Committee. He has testified before numerous state and federal legislative committees on a broad variety of issues.
After law school, Mr. Murphy served as a public defender, municipal attorney, municipal prosecutor, county prosecutor, and in private practice, specializing in such areas as land use planning, products liability, and civil and corporate litigation. In 2005, then-Governor Codey appointed Mr. Murphy to the Garden State Preservation Trust, which he chaired until 2007. Mr. Murphy is currently a Visiting Associate at the Eagleton Institute of Politics.
During his run for Governor in the 1997 Democratic primary, Mr. Murphy's candidacy defined and addressed issues of importance to voters throughout the state. He succeeded in winning 5 counties and placing second in 12. Voters responded to both his vision and his proven record of results as a committed community leader. Mr. Murphy's ability to communicate and articulate his analysis of issues was also demonstrated during the televised debates. As a result, he has been called upon to appear as a guest commentator on Hardball with Chris Matthews and on CNBC, MSNBC, My 9, FOX, truTV, NJN, News12 NJ, My9, and other cable and radio outlets.